mY Design Inc.

 focuses on producing creative, fun and innovative products that ignite children's imagination, encourage creativity and personalize the ordinary.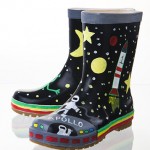 Our unique Paintable Boots Kit is immensely popular and has been sold around the world. The Paintable Boots Kit was created with children in mind.
Magical colors and unique erasers enable children to paint and customize their boots with each pair of footwear unique to the young artist. The Kit provides hours of fun and endless opportunities for painting, erasing and repainting.  Creativity, imaginative and personalized designs result in a uniquely created pair of boots.
Our boots are comfortable and are made of high quality materials.  Our magical colors are produced in the USA.  The colors are weather resistant, waterproof, non-toxic, non-flammable, durable and flexible.
More items are currently available for Distribution